If you've yet to be convinced that gut health is important, you're in the right place. These days it seems like almost everyone is talking about it, whether it's friends, the news, people you follow on social media, and so on. Or maybe you do know that gut health is important, but you're confused by conflicting recommendations and articles and advice and just don't know who to listen to.
We all know that we need to eat food to survive and that the gut, GI tract, GI system, however you want to refer to it (more on this HERE), is responsible for dealing with said food. However, it's a much more complicated system than previously thought. It may seem trendy now (looking at you, probiotics and fermented foods), but it's much more than a trend.
Welcome to the next post in our Gut Health Series.
This week we bring you a unique crossover with our Supplement Series (find our previous posts HERE and HERE).
Now, let's break down Candida to clarify what it is and to help you figure out whether you should take a supplement.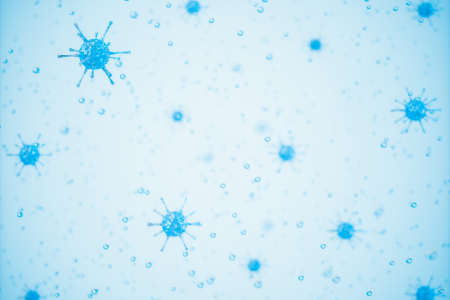 What is Candida?
Candida, like bacteria in general, is neither innately good nor bad. It is simply a type of yeast, which is a type of fungus present both on and inside the human body. And no, we're not talking about brewer's or nutritional yeast here. What can make it seem like the bad guy is when it finds itself somewhere it shouldn't be and in more significant quantities than usual.
Candida isn't just one thing. There are actually over a dozen species, and five species cause approximately 90% of infections: Candida albicans, Candida glabrata, Candida tropicalis, Candida parapsilosis, and Candida krusei.
When people refer to Candida as just Candida, they are most likely referring to Candida albicans, which is the most common species. This type often causes problems in the mouth, urinary tract, genitals, and skin. But more on that later.
Why and where it's normal
Infections caused by Candida species are considered opportunistic infections. This means that they usually don't cause any problems unless the right opportunity presents itself (a weakened immune system, for example).
Candida is typically found in the gut, mouth, and genitals. It is harmless in normal conditions and quantities. Problems arise when there is an overgrowth, like in the example mentioned above. There is no need to try and get rid of Candida if it is not causing any problems. And even if you wanted to get rid of it completely, you simply cannot.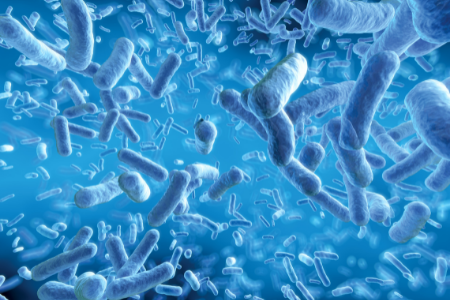 When is it problematic?
Candida becomes problematic when there is an overgrowth (this is called candidiasis). When it's in the mouth, we call it thrush. When there is an overgrowth in the vagina, we call it a yeast infection (also called vaginal candidiasis).
If Candida finds its way into our bodies' essential systems, like our blood, heart, brain, bones, etc., this is referred to as systemic candidiasis (or invasive candidiasis). Invasive candidiasis is a life-threatening condition that you'd almost certainly know about. Candidemia, an overgrowth in the bloodstream characterized by fever and chills, is the most common form of invasive candidiasis.
What can cause a Candida overgrowth?
One of the most common causes of a Candida overgrowth is antibiotic use. You may have experienced this yourself, maybe in the form of oral thrush or a vaginal yeast infection, after taking a course of antibiotics.
Why does this happen?
If you've read our previous post on gut health, you're probably saying the word "balance" out loud to yourself right now. And you'd be right. When you take antibiotics, they tend to wipe out the bad and the good guys. How many of the good guys an antibiotic wipes out, of course, depends and varies with each one.
This might sound familiar: You're taking an antibiotic to clear up a UTI and find yourself with a new problem, a vaginal yeast infection.
You find yourself with this new problem because the Lactobacillus that was keeping that Candida in check is no longer present, or at least not in large enough quantities.
Other potential causes of a Candida overgrowth include a weakened immune system, as previously mentioned, diabetes, oral contraceptive use, pregnancy, and recent surgery.
What are the symptoms of a Candida overgrowth?
The symptoms of Candida depend on, you guessed it, the location where the overgrowth has occurred. You may already know what that looks like in the mouth, what we previously referred to as thrush; patchy white spots on the inside of your mouth. If it makes its way into your throat, you may experience some soreness or pain when swallowing.
You may also already know what these symptoms look like in the form of a yeast infection, another common way Candida likes to cause problems. Yeast infections are most commonly characterized by abnormal vaginal discharge and itchiness.
If Candida makes its way into other places it shouldn't be, like in the heart, bones, and brain, it can cause severe inflammation and infections.
What you can do about it
If you have any symptoms or are concerned that you have an overgrowth of Candida, you should first seek advice from your healthcare provider. If there is a localized overgrowth, they will most likely prescribe or recommend an over-the-counter antifungal medication.
And if you suspect an invasive overgrowth, you should seek immediate medical attention.
But what about the occasional antibiotic use? Or trying to maintain the best offense (since the best defense is often a good offense)?
Contrary to popular belief, reducing your intake of sugar does not affect your Candida count. There are certainly other reasons to reduce sugar in your diet, which we will likely cover in a future post.
And while the Candida diet may not be as much of a fad as it used to be (characterized by eliminating things like sugar, alcohol, gluten, and some dairy products), it's worth noting that no evidence supports the effectiveness of this diet.
Sure, if you eliminate some, or all, of the items above, you just may start to feel better in general. And this is a good thing!
Is it appropriate to supplement?
This is, like always, a personal decision that should involve your healthcare provider. Every individual is different, and what may be appropriate for some people may be wildly inappropriate for others.
But if you want to go the natural or herbal route, there is some evidence worth noting. For example, some evidence shows the effectiveness of oregano oil against oral Candida, as oregano has antifungal properties.
Studies also support the antifungal properties of caprylic acid, L. Acidophilus, and aloe vera gel. Though, it's worth noting that these were isolated studies and were done in laboratories.
So, long answer short, it may or may not be appropriate or beneficial to supplement. It depends on your unique situation and the conversations you've had with healthcare professionals.
If you've read through this blog post or have done a Google search on Candida, you know that this topic, like gut health in general, isn't so straightforward. Hopefully, your fears and concerns about Candida and its problematic nature have lessened. If you leave here with one takeaway, let it be this: it is perfectly normal to have Candida under normal conditions and quantities.
Fortunately, if Candida does manage to get its way and cause us problems, they're generally minor inconveniences at best (like oral thrush or even yeast infections, depending on the severity).
Unfortunately, it can be pretty dangerous when found in the wrong place and in out of control numbers, like in our bloodstream.
If you're an otherwise healthy individual or you've been directed by a healthcare professional to look into natural remedies to prevent a Candida overgrowth better, consider taking our Candida Complex, found HERE. It's a combination of probiotics, herbs, plants, and digestive enzymes that may assist the body with restoring or maintaining a healthy internal bacterial balance.
Health/Medical Disclaimer
This blog post does not provide health or medical advice. This blog post is for informational and educational purposes only and is not a substitute for professional health or medical advice. Before taking any actions based upon such information, we encourage you to consult with the appropriate medical and healthcare professionals. We do not provide any kind of health or medical advice. The use or reliance of any information contained on this blog is solely at your own risk.
Sources
https://www.silversolutionusa.com/Candida-complex-60-capsules/
https://nutritionfacts.org/video/is-Candida-syndrome-real/
https://nutritionfacts.org/2021/02/16/is-Candida-syndrome-real/
https://health.usnews.com/health-news/blogs/eat-run/articles/systemic-Candida-treatment-theres-no-such-thing
https://www.healthline.com/nutrition/Candida-symptoms-treatment#TOC_TITLE_HDR_9
https://www.cdc.gov/fungal/diseases/candidiasis/index.html
https://www.cdc.gov/fungal/diseases/candidiasis/invasive/health-professionals.html
https://www.ncbi.nlm.nih.gov/pmc/articles/PMC4143104/#:~:text=Candida%20species%20are%20the%20most,Candida%20parapsilosis%2C%20and%20Candida%20krusei
https://www.medicalnewstoday.com/articles/Candida-overgrowth#what-is-Candida
https://www.medicalnewstoday.com/articles/322722#types-of-infections
https://www.mayoclinic.org/diseases-conditions/yeast-infection/symptoms-causes/syc-2037899
https://www.mayoclinic.org/diseases-conditions/yeast-infection/symptoms-causes/syc-20378999#:~:text=The%20fungus%20Candida%20albicans%20is,prevent%20an%20overgrowth%20of%20yeast
https://health.usnews.com/wellness/food/articles/Candida-cleanse-diet-does-this-work-and-is-it-safe
https://www.mayoclinic.org/healthy-lifestyle/consumer-health/expert-answers/Candida-cleanse/faq-20058174
https://www.medicalnewstoday.com/articles/326795#foods-to-eat
https://www.healthline.com/nutrition/Candida-diet#Candida-diet
https://www.healthline.com/nutrition/9-oregano-oil-benefits-and-uses#4.-Could-help-treat-yeast-infections
https://cdnsciencepub.com/doi/abs/10.1139/w08-097
https://pubmed.ncbi.nlm.nih.gov/23257726/
https://www.ncbi.nlm.nih.gov/pmc/articles/PMC7448839/
https://www.ncbi.nlm.nih.gov/pmc/articles/PMC2816467/
Recent Posts
Good digestion is the key to happiness. Well, not really, but nobody has ever been happy with indige …

Bones play a crucial role in our bodies. And yet, when we think of health, of being fit, we rarely t …

What does being healthy mean to you? For some, it's never getting sick. For others, it means being f …